Stay in control at all times; use your FirstBank Visa Prepaid card as your internet, travel and expense card. It can also be given to family and friends as gift Card. Simply top-up your card with a desired amount and you can use it on all payment channels.
Features
Naira or Dollar denominated

Valid for 3 years

Secured by EMV technology, thereby preventing card cloning and unauthorized access to cardholder's funds

Can be personalised to bear cardholder's name or can be purchased off the shelf

Flexible for co-branding with organisations and corporate bodies
Benefits
Easy to get and use and no credit check is required to get the card.

Non –exposure  of unintended funds  & accts

Load in branch or online through the FirstOnline internet banking platform

Can be used to make purchases online, pay bills and access  cash at ATMs world wide

Card is Verified by Visa (VbV) which increases card security for online use
Benefits To Corporate Clients
Enhanced Funds Management – Reports is readily available for transactions reconciliation of every card issued.

Ability to avail members with international cards without any obligation to open accounts.
Who Can Apply
All existing customers and non-customers of the bank are eligible to apply.
Cost/Fees
Issuance: $20 (Dollar Visa Prepaid card),  N2,000 (Naira Visa Prepaid card)

PIN Reissue: $2 (Dollar Visa Prepaid card), N300 (Naira Visa Prepaid card)

POS and Web: Free

ATM Withdrawal: $3 (Dollar Visa Prepaid card), 3% (Naira Visa Prepaid card)
Visit your nearest FirstBank branch to complete a form and apply
How do I apply for my Card?
visit the nearest FirstBank branch of choice to apply for the card
Must I have a FirstBank account before I can apply for Card?
Visa prepaid card can be purchased by existing customers and non-customers of the bank with minimum KYC i.e. Name, Address and Phone number, with the provision of a valid means of ID or Utility bill.
How do I fund my Card?
You can fund your card at any FirstBank branch via cash lodgment, you can transfer funds from any bank Online into the advised card account, and you can also use your debit card to transfer funds at the ATM to the card account.
How do I check my card balance and card account details?
Card balance can be checked on the ATM by all or via FirstOnline for existing FirstBank customers when card account is mapped to the customer's existing "Customer ID". Card statement can also be viewed with a telebanking access created on request.
Do I get SMS notification for transactions?
Yes, cardholders are alerted per transaction on their registered mobile phone with consummated transaction details and available balance for the next use.
How can I get my Card Statement?
Prepaid Card statement is sent to cardholders registered email address on a monthly basis.
Can the card be used outside Nigeria?
Yes, card can be used abroad on any channel of choice. The currency of the country of use will be dispensed and naira or dollar equivalent debited into card account as applicable to the card type.
Can the Card be linked to a customer's existing accounts?
No, all prepaid Card have a dedicated Card Account opened specifically for card transaction purpose
What is the maximum amount that can be loaded on this card?
Card spending is regulated at N750, 000 per quarter.
Can the spending limit be increased upon customer's request?
Yes, subject to the regulatory limit.  Cardholder will however be required to fulfill full KYC requirement at his/her branch of request.
Is there any minimum card balance & annual maintenance fee?

No minimum card balance / annual maintenance fee is applicable to Card.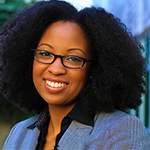 Current Account: An account that allows you perform 3rd party or business transactions without hassles.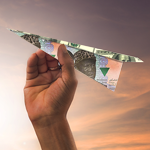 Money Transfer: At FirstBank, we have a variety of products guaranteed to make sending or receiving money as seamless as it gets.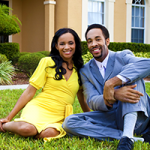 Joint Mortgage: This loan will help spouses or business partner get access to loan to acquire property.
Share this: