Une carte de débit premium avec des avantages supplémentaires. Cela inclut une combinaison d'avantages de voyage, de traitements et de récompenses préférentiels, des limites de transaction plus élevées et l'accès à des produits et clubs exclusifs par des organisations partenaires. Cette offre est strictement sur invitation.
Features
Accepted worldwide – pay for goods and services at over 29 million locations and withdraw cash from over 1.8 million ATMs worldwide

Safe – eliminates the risk and inconvenience of carrying cash

Secure with Chip & PIN technology

Effective funds management – Transactions done with the card can be easily monitored via the First Bank Internet Banking service.

Dependable support – 24 hour access to support for all card-related complaints through our Contact Centre – First Contact.

Naira denominated, can be linked to a FirstBank current or savings account

Valid for 3years

POS and online payments limit increase available upon request
Benefits
Shop online globally, as the Platinum Debit MasterCard is accepted online all over the world.

Enjoy discounts targeted at Platinum MasterCard cardholders. This is an exclusive collection of discounts curated for MasterCard cardholders to live unique moments in their favourite cities and places. Please visit the pricelessafrica.com website or download the Priceless Africa Mobile app and access the program's benefits wherever you go.

Access to the MasterCard Global Services (emergency customer service—anytime, anywhere, and in any language. Cardholders can access all services provided by their issuers, MasterCard, and third-party processors etc.)

Emergency Cash Advance – applicable where a customer's card is unavailable and cash is urgently needed. With this service, offered by MasterCard, cash can be remitted to the cardholder via money transfer services (MoneyGram or Western Union) pending when a replacement card is issued to the customer.

Emergency Card Replacement – for urgent replacement of lost or stolen cards; a service offered by MasterCard as a temporary measure/bridge, pending when the customer's replacement personalized card is produced.

Virtual Payment Concierge – MasterCard arranges a 'card not present' Transaction at dining, hotel, and transportation merchants (pending merchant approval) while an emergency card is in transit.

Access to optional services like airport lounges and extended warranty may be available.

Access to stand in authorization processing for the international automated referral services

Higher daily limits while transacting at various channels.

Purchase protection – shop with confidence and enjoy theft or damage insurance

Access to MasterCard Moments world-class shopping experience – travel, dining, shopping and other lifestyle privilege. (www.mastercardmoments.com)

Pay with your FirstBank Card and enjoy amazing offers at these locations (Sheraton Hotel Ikeja, Lagos,  Four Points by Sheraton Lekki, Lagos, Sheraton Hotel FCT Abuja, Le Méridien Ibom Hotel & Golf Resort, Uyo and Le Meridien Ogeyi Place, Port Harcourt)

Discounts

Room discount of 25% off rack rate

Complementary Wifi access and use of hotel gym facilities

10% discount on food and beverages

10% discount at Four Points by Sheraton Spa treatment and services
Visit any of the 5 locations or email:reservation.nigeria@starwoodhotels.com
Who can apply?
Customers with an annual turnover of N40,000,000.00 or more.

Card Issuance Fee:                                N5000

Card Replacement Fee:                          N5000
1) What is the card issuance fee for the Platinum Debit MasterCard?
2) What is the minimum account balance at the point of card issuance?
N50,000. This is required as the point of processing the card request.
3) Is the Platinum Debit MasterCard open to all customers?
This is strictly by invitation
4) What is a Platinum Debit MasterCard?
The FirstBank Platinum Debit MasterCard is a Premium debit card denominated in Naira and issued in partnership with MasterCard Worldwide. It is linked directly to a customer's Naira denominated Current and/or Savings account. This product, which is a higher variant of the Naira MasterCard, is aimed at giving high net-worth customers enhanced value and experiences worldwide.
5) What is the difference between the Naira MasterCard and the Platinum Debit MasterCard?
The Naira MasterCard and Platinum Debit MasterCard offer customer access to their Naira savings/current account for local and international use. However, the Platinum Debit MasterCard is designed for HNI customers desiring to carry a card that befits their status and differentiate them from the mass market.  This product provides them a platform to enjoy premium offerings and value added services from MasterCard worldwide.
6) What are the benefits of the Platinum Debit MasterCard?
Higher daily limits while transacting at various channels.
Complimentary access to a concierge service 24 hours, 7 days a week
Special access to some elite airport lounges
Emergency Assistance – which product comes with emergency assistance for cash disbursement, card replacement, payment authorization, crisis response etc.
Purchase and Fraud protection – shop with confidence, knowing that all your transactions has theft and damage insurance.
MasterCard Moments – access to exclusive shopping experience, for travel, dining, shopping and other lifestyle privileges. Visit the MasterCard moments website
7) What are the transaction fees for this product?
Web Purchase Fee:                                 Free
POS Purchase Fee:                                 Free
ATM Withdrawal Fee:                           N420 (International only)
PIN Re-issue Fee:                                   Free.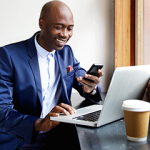 First Online: vous permet d'effectuer des transactions bancaires via Internet depuis n'importe où dans le monde.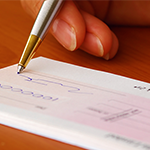 Compte courant: Un compte qui vous permet d'effectuer des transactions tierces ou commerciales sans tracas.

Share this: